ABOUT ME
A Senior Software Engineer based in most livible city in the World, Vienna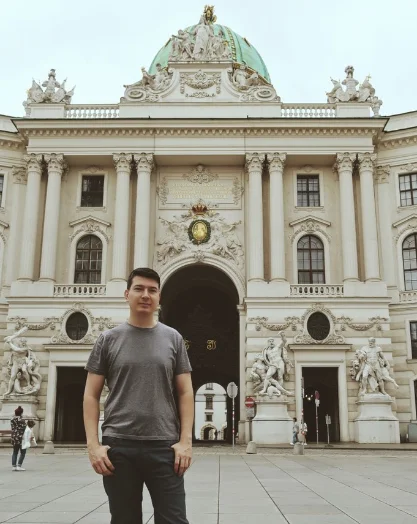 A Senior Software Engineer focused on Web & App Development
From the early age I was interested in computers & programming. In my free time I used every minute to teach myself new skills in ever-changing tech world.
For the past years, I've always been enjoying to experiment new technologies, working with people coming from different backgrounds and creating products that solve companies & people needs.
I studied a computer science, and currently I'm enrolled into master studies at TU Wien. In my spare time I like to work on small projects, from tools for coding to automation helpers to boost productivity. I also like to write about web development, contribute to open source, and share ideas.
Experience
Full-stack development
Responsive Websites
Great and customized experiences for end-users and clients, better outcomes for brands
Modern Apps
Superior mobile experiences for productivity, brand engagement, eCommerce and entertainment, I got you covered
eCommerce
High performing online shopping experiences in a truly global market
Consulting
With an extensive technical background and proven capability I can help you to succeed
LATEST WORKS
A showcase of my most recent public projects
Get in touch
please do not hesitate to contact me